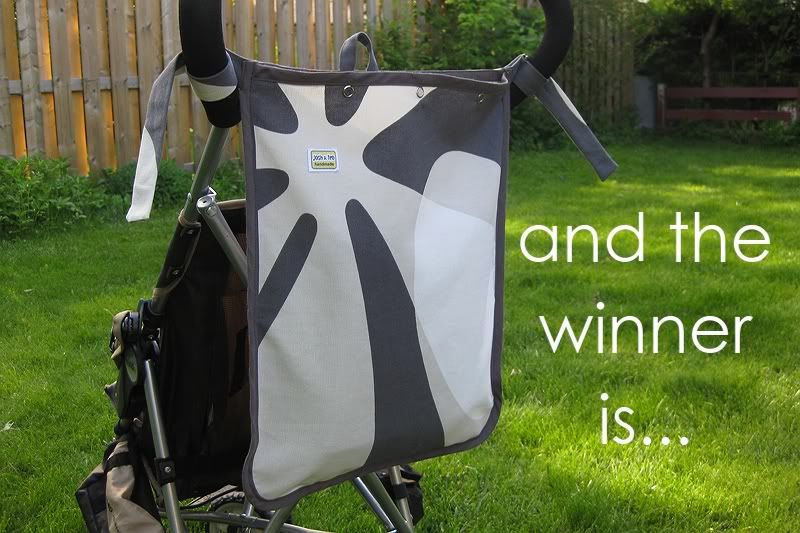 Thank you to all of you lovely people for taking the time to stop by my blog and enter my stroller bag giveaway. It was nice to read the comments and meet new bloggers. You were all nice enough to tell me what you liked from my shop which was really helpful for me as I work to move my business forward.
Using the Random org number generator, the winner is: #100: Congrats to
atabanana29
who said: I like you on FB!.
As a thanks for all who entered, I am offering Sew, Mama, Sew! readers a coupon code that will provide you with a
10% discount
on any item in my
Josh & Teo ETSY shop
. Just make sure that you enter the code
SEWMAMASEW10
before you check out of my shop to receive the discount. This code will be valid until
Friday June 8, 2012.
Have a happy Sunday!
p.s. I will participating in the Winter 2012 SMS Giveaway so be sure to check back!