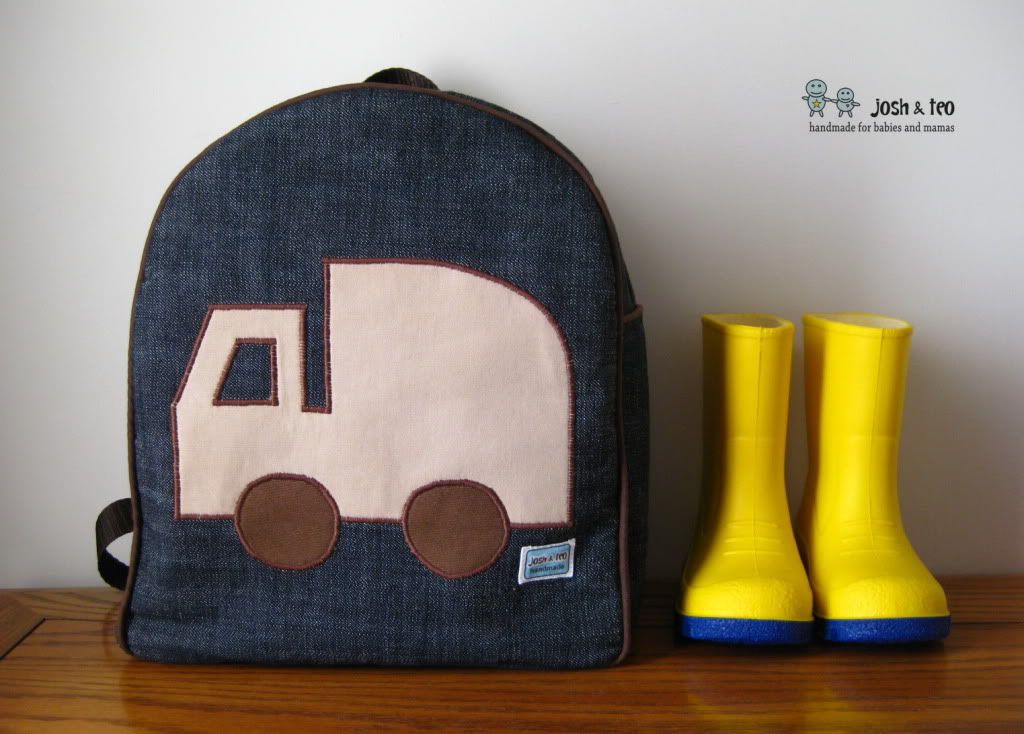 This toddler backpack was made for Alex's son "J". He liked the Garbage Truck bag (what little kid wouldn't, right?). Alex wanted a more clean look for her son's bag, hence, no pockets, no buttons, or extra colours. Simple look and clean lines. Here are some pictures... side views, top, quilted bottom, real backpack connectors to allow for easy adjusting, and hippo lining of course!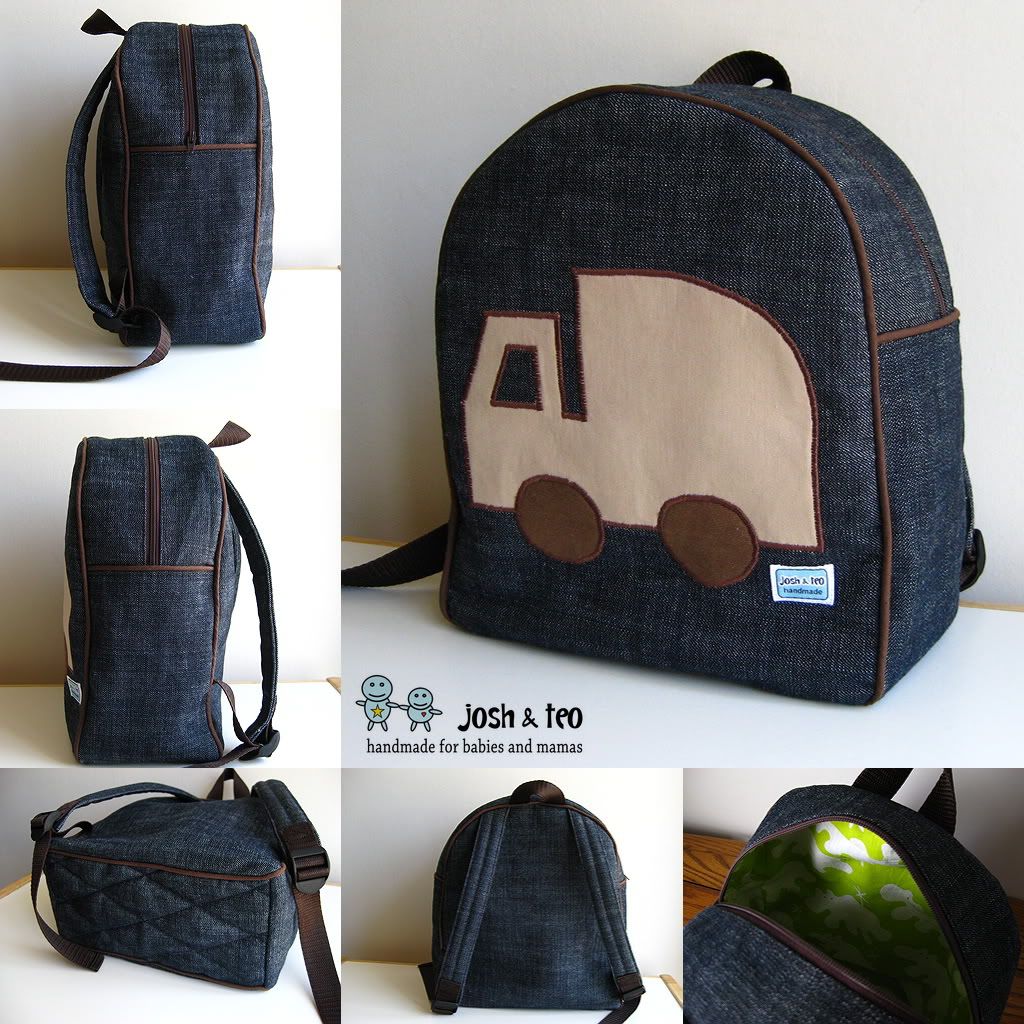 Baby Bunny likes to model so he agreed to put on the backpack just to check for the fit.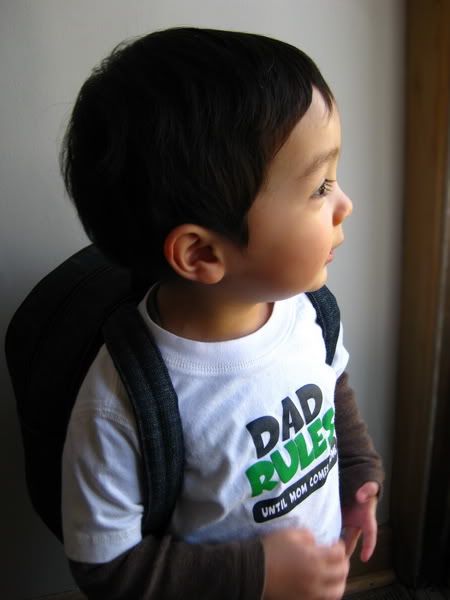 If you were reading last month, you would have seen that I made a
Dump Truck
for Shannon's son. Recently, she linked up a really cute video on my

Facebook Page (click on photos and then scroll to the bottom for photos and videos). Her adorable son was running around wearing his little backpack. Take a peek - he's a cutie!
Next up, I need to finish this backpack... (and then a new one for Joshie and then one for Baby Bunny).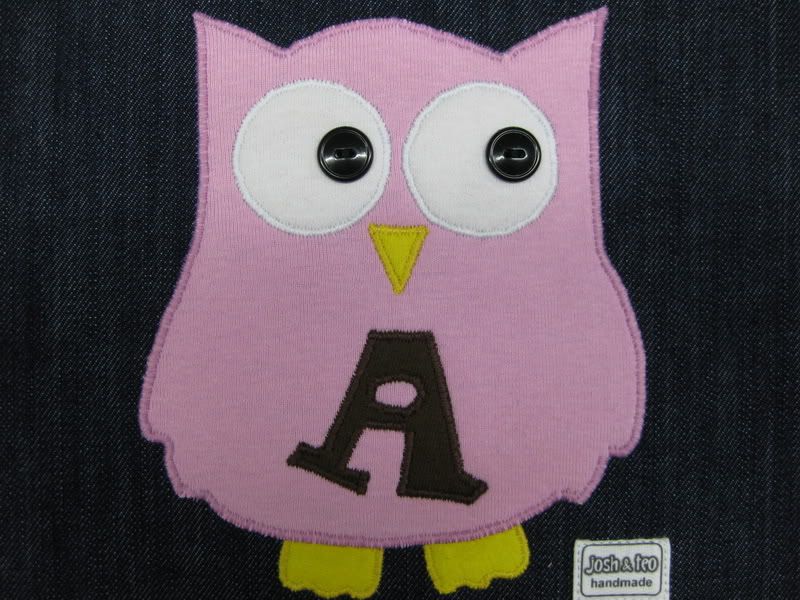 Note: I create and sell toddler backpacks through my Josh & Teo ETSY Shop. However, if you know how to sew and would like to tackle this project, visit Made by Rae's website to purchase a PDF copy of the pattern.






Happy Sewing!