Are we enjoying Jell-O week yet?

Today we are making Jell-O Jigglers again but with a bit of a twist. Recently, I posted a tutorial on how to make Jello Jigglers using an ice cube tray from Ikea. The kids are still asking for some more. Joshie is my "little chef" but lately Baby Bunny has been pushing his way into the kitchen and demanding to stir the Jello. He can't say Jello yet but we know when he says something that sounds like "doh doh", it means Jello. He also yells "see see" whenever Joshie is up on the stool and then yells something that sounds like "stir stir".

We made the hearts but we also made their favourite Sesame Street characters. It's a little hard to see the detail in Grover's face because the Jell-O is still quite transparent.
So to solve this problem, we are going to change the recipe slightly. It will still be extremely easy but you will need one secret ingredient switch up: MILK! There's a ton of recipes out there which use dry jello pudding, but I think this is better because you don't have to go out and buy anything extra.
Here's what you need:
1 pkg Jello
1 flexible ice cube tray
1/2 cup hot milk
1/4 cup cold water
Pam cooking spray
Gather your ingredients!
Boil your milk in a microwaveable mug. Be careful - it's hot! Add the Jell-O and stir. It's going to look crazy lumpy and you're going to wonder why you deviated from the original recipe. Pour your lumpy mixture into a blender or even better, use an immersion blender. Now add your cold milk and blend again.
Don't forget to use your cooking spray to keep the Jell-O from sticking to the ice cube tray. This is very very important! Make sure you blot any excess. Quickly pour the mixture into your ice cube tray. Chill for about 2 hours.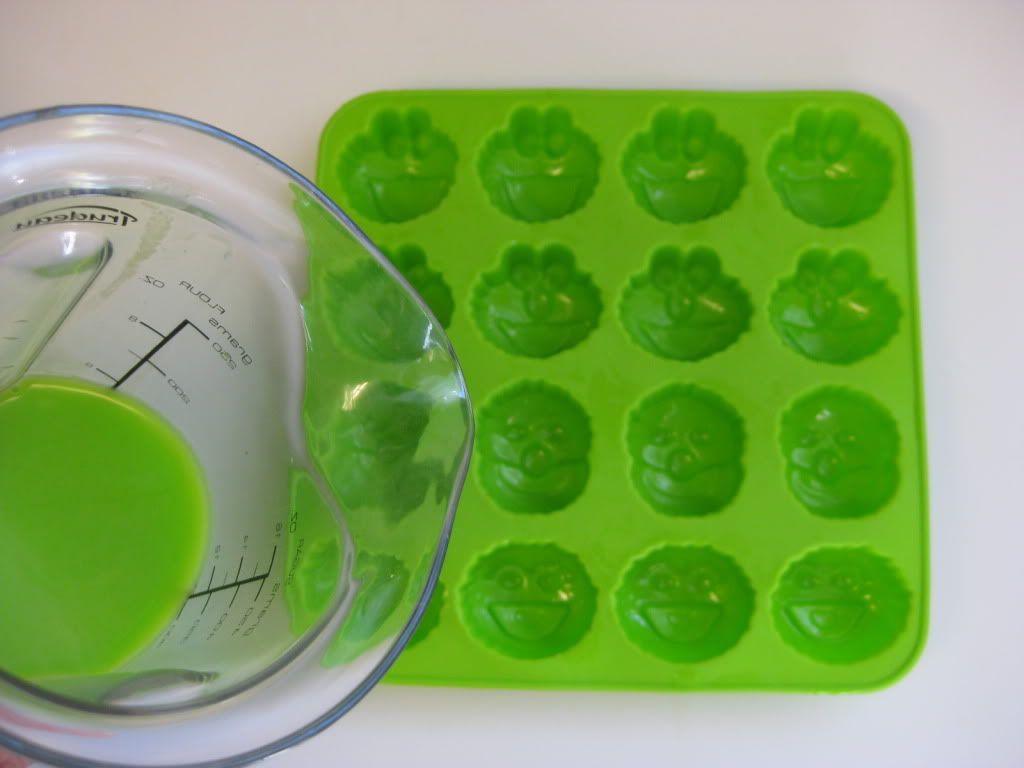 Here it is! Once again, Mom saves the day!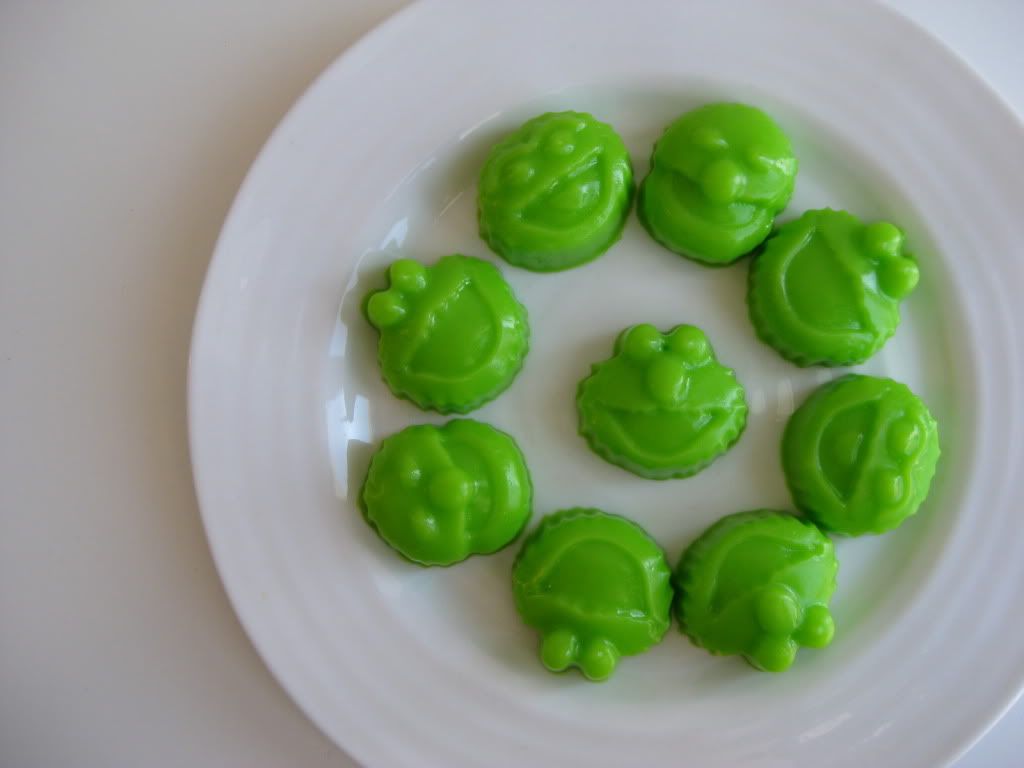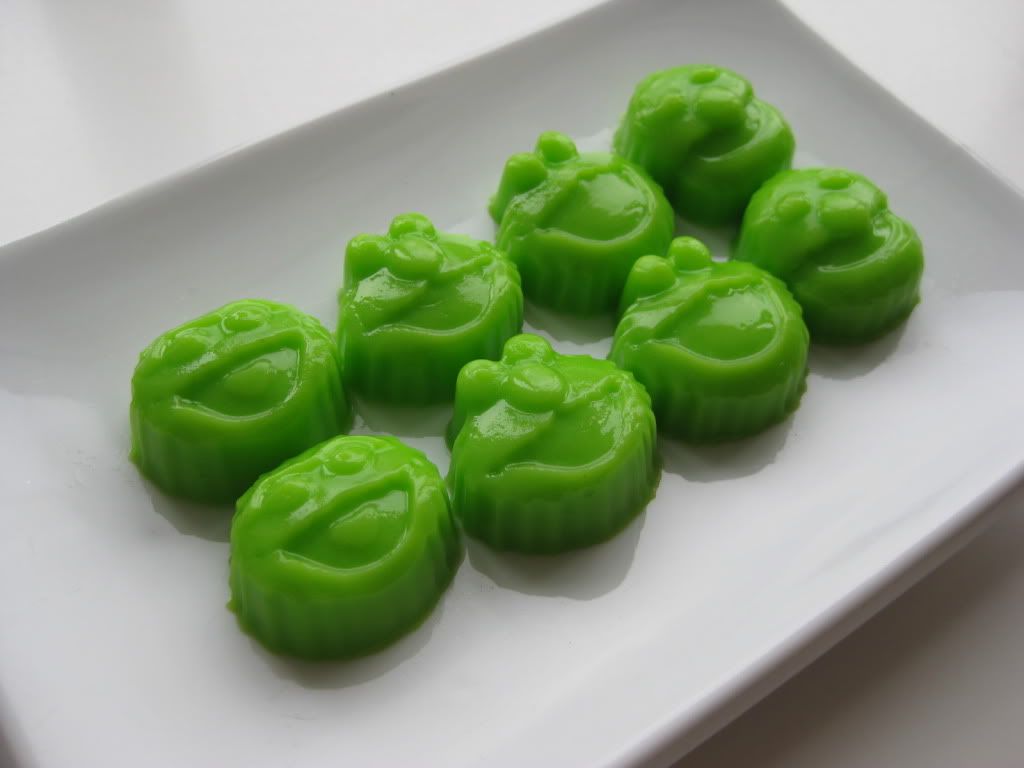 Don't be shy about using other colours!
Have fun!