Easter Cookies! Well, maybe they are just "spring" cookies. The kids and I made these this week to get ready for our Easter Weekend. Baking and Icing cookies with a pre-schooler and toddler was way more involved than I thought it would be. Joshie and I baked together all the time but it was just the two of us. No one tugging on my pants yelling "mine" or demanding to touch everything. The addition of baby bunny to our baking party meant lots of flour and stuff on the floor.
We made the cookies using
this sugar cookie recipe
. I doubled all of the ingredients so we would have enough cookies to share. Whenever I am short on time, I go back to this recipe because it's easy (all the ingredients are always in my pantry) and mixing the dough takes about 5 minutes.
So easy!
Here are the cookies READY to be iced. Baby Bunny knows some words but it's funny how he's figured out very quickly to say "one coogie" and "just one".
Now to the fun part... which is decorating the cookies with Royal Icing (
recipe adapted from Wilton.com
)
Ingredients:
1.5 TBSP Meringue Powder
2 Cups Icing Sugar
3 TBSP warm water
Food colouring
Instructions:
1. Beat all ingredients until peaks form (approx 10 min)
2. Separate into individual batches and add 1-2 drops food colouring
I always test it first on the back of a spoon. If it hardens within an hour, then I know I did it right.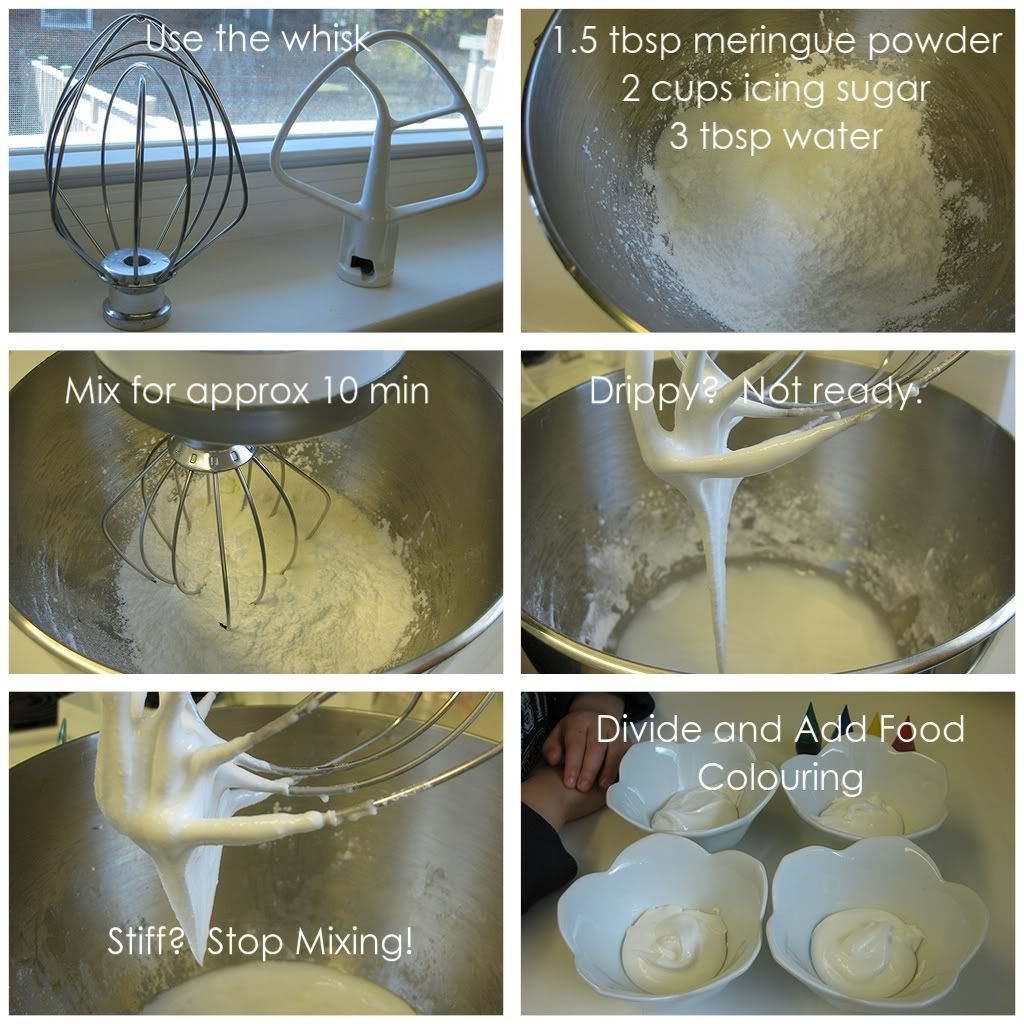 Joshie was patiently waiting for his turn to stir the icing. Meanwhile, Baby Bunny was running around the house with sugar on his face!
Remember, don't add too much food colouring at once. Try it one drop at a time.
Ready to start icing!!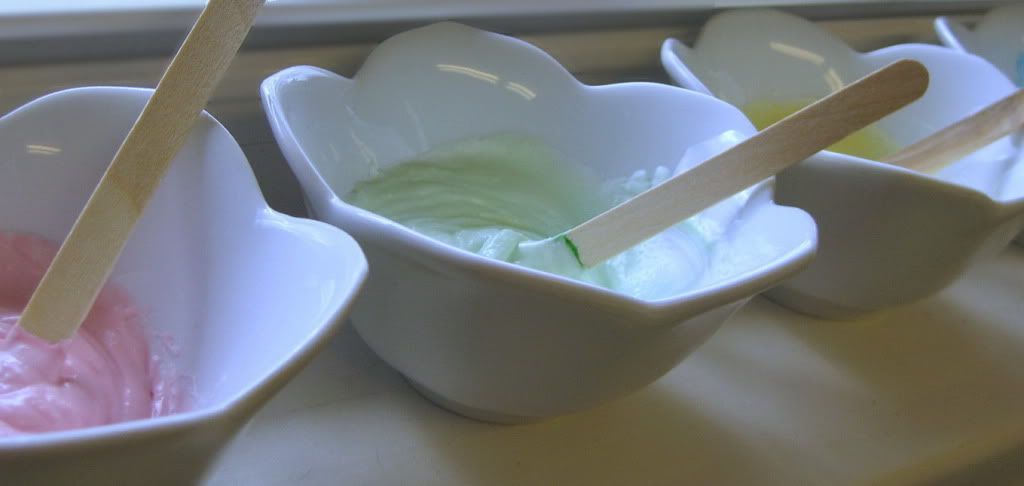 We made all kinds of shapes. The eggs were the most popular followed by the bunnies. Unfortunately I made the blue icing too runny so our bunny's have masks over their eyes. Next time I will forgo the icing. The kids loved the cookies when they were un-iced but the minute the icing sugar came out, they just wanted to lick the cookie.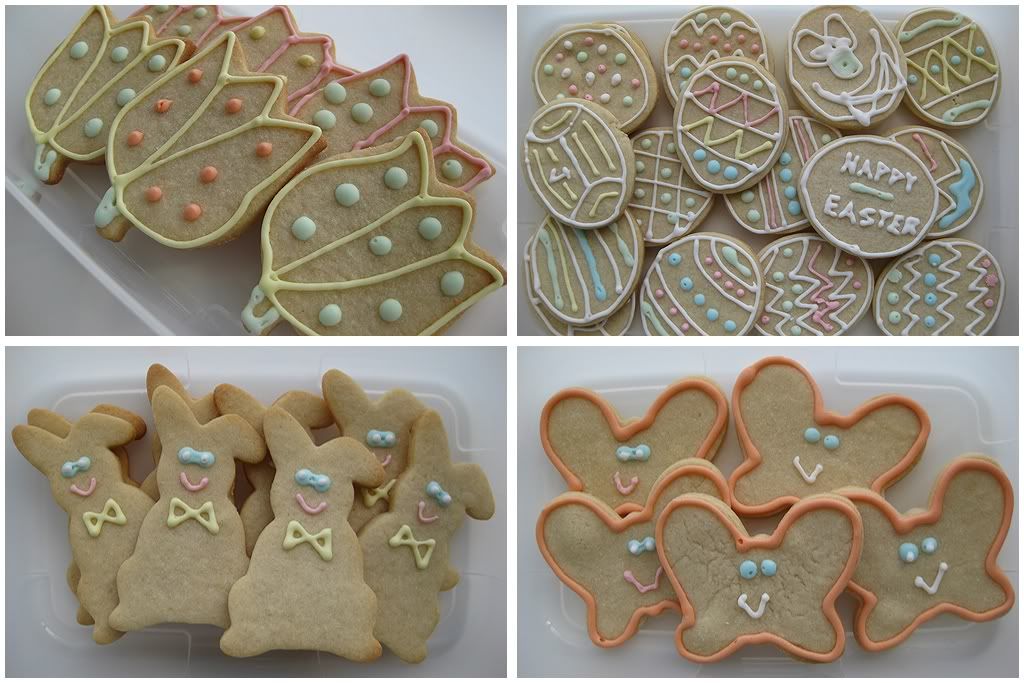 Now to get ready for our easter egg hunt!
Happy Easter!