This week my iron broke right after I completed
this top
for Made by Rae's 2012 Spring Top Sewalong. This is the second iron that I have "broken" and I have no idea how I did it. I think it may have been overused?? After I got over the shock of not having an iron to use, I decided to take a break from sewing. A five day break. That's the longest I've been without my sewing machine!!
So what did I do?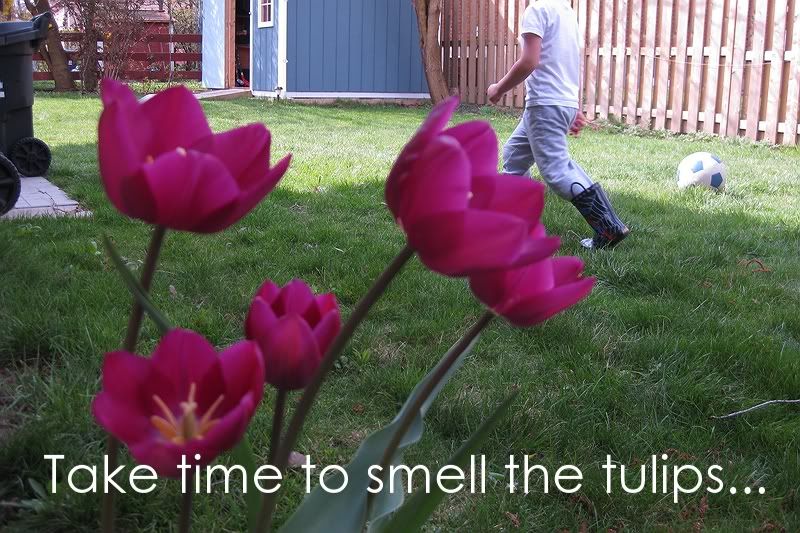 1. Tried to do my taxes (bang head on table...)
2. Went to
Fabricland
with my mom. I love shopping for fabric. It's very calming for me - except when I get hyper because I find things I really like. Fabricland was having an anniversary sale so I stocked up on basic necessities like fabric pens, thread, zippers, piping, interfacing, etc. I also purchased some fabric for the chair that is currently sitting in my basement, waiting to be refinished. Earlier
this month
, I was having problems deciding between 2 fabrics to use but in the end, I decided to go with the white.
Here it is draped over the chair. Messy messy room!
3. Enjoyed the nice weather outdoors with the kiddies
4. Visit a flower shop to get some flowers
5. Start AND Finish the Hunger Games Trilogy. I can now see why people are so obsessed with the books. I actually re-read the Hunger Games because I enjoyed it so much.
And that's pretty much it! It was a nice break... got my new iron on Saturday! Break time is over!