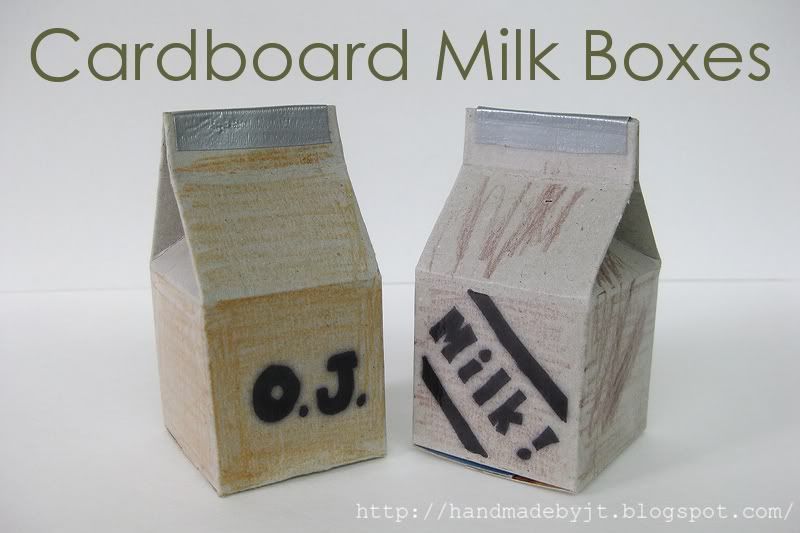 This week is March Break.. a week when the kiddies are out of school and the malls and museums are jam packed. I don't have to worry about that yet since none of my kids are in school, but we are definitely going to take it easy this week. In honour of March Break, I am going to be posting 1 cardboard craft a day.

Today we are going to make cardboard milk and juices boxes. These are so easy to make and so much stronger than the play sets that we bought from Toys R Us. Joshie and Bunny have so much imagination and they loved helping me make it.
Skill level: Easy!
Time: 10-15 minutes
Tools Required: Old cereal box, X-acto knife, ruler, pencil, printer, tape, glue
First, head over to
Mirkwood Designs
to download a free template. I used the template called "Milk Carton Box". I found the current template to be too small so I enlarged mine before printing it out. If you are using a cereal box, make sure you trace and score the template on the outside of the box so that when you fold the box, the brown cardboard becomes the outside. Hope that makes sense! (If not, head over
here
and take a peek at how I built a puffy box out of cardboard.)
I wrote the words O.J. and Milk onto the cardboard but you can decorate it any way you want. Joshie coloured it with crayons and then I used packing tape to keep the crayon from rubbing off. I also used some duct tape at the top because I didn't have any glue left in my glue gun. All in all, this was a very easy project!
How about some OJ with your breakfast?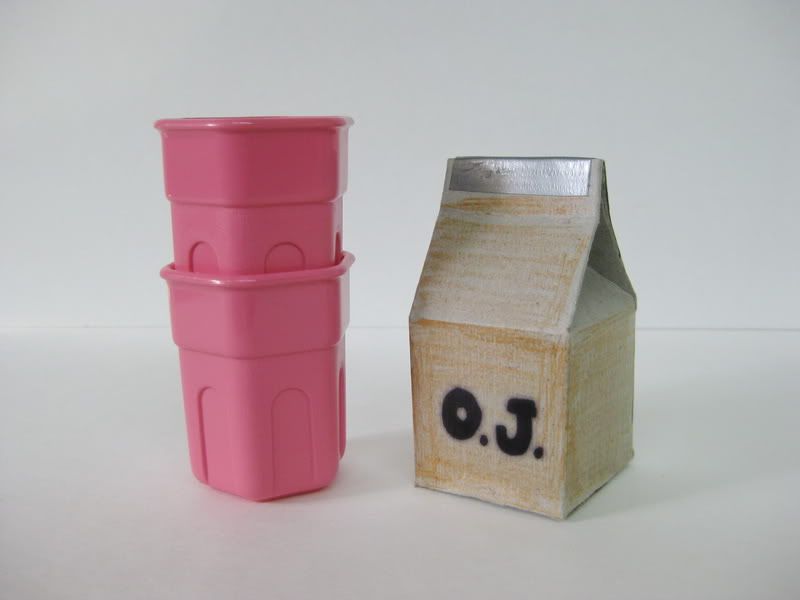 Or some chocolate milk with your snack?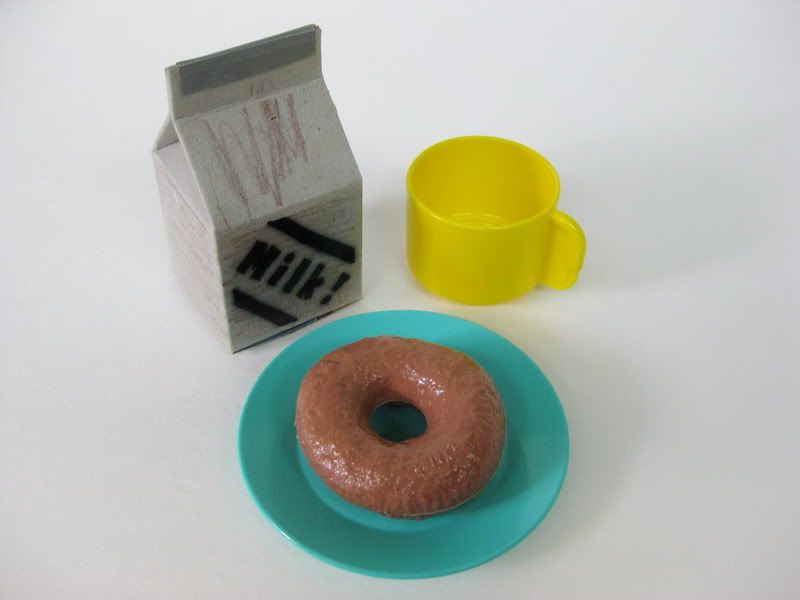 Have fun making these with your kids! Come back tomorrow for Day 2 of Cardboard!
Linking Up to These Fun Places: