A couple of weeks ago, I received a request from "L" to make her a Stroller Bag and a Sophie Leash. Like me, she was getting tired of the BIG DIAPER BAG and wanted something a little more streamlined.
This is the bag that I made for myself a while back (see other pictures
here
).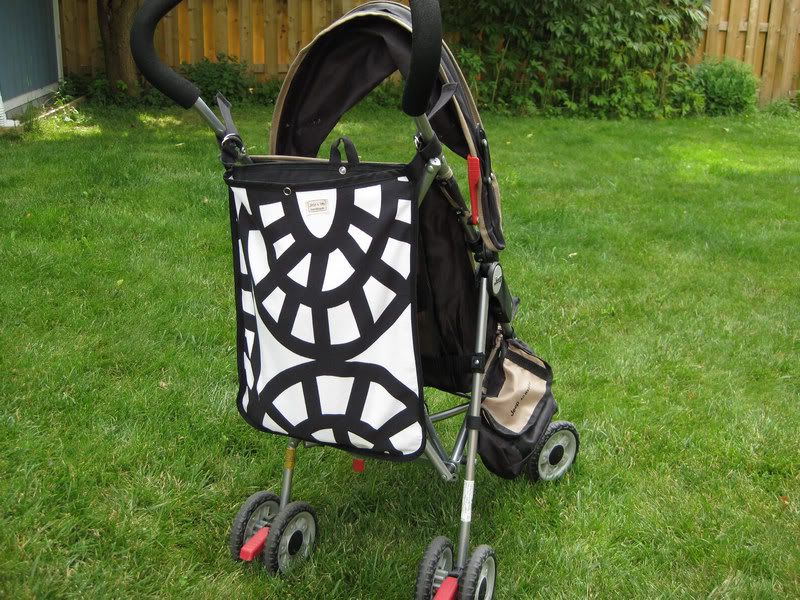 L wanted a different pattern so after digging through my stash of fabric, we found something that she liked! This is how it turned out.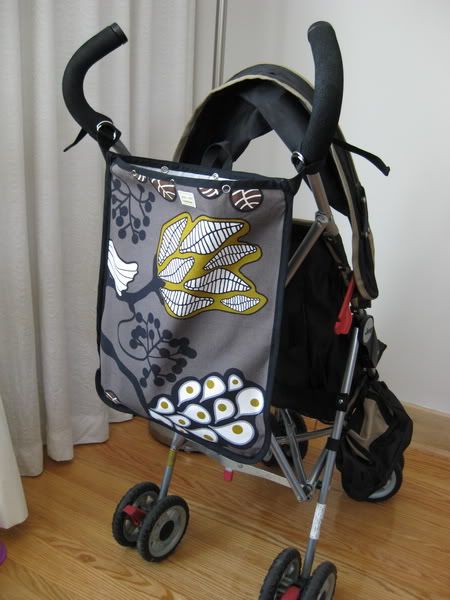 Here is what she said
:
Thank you so much! I love the bag! We went for a walk today, and I already had two people ask me where I got my bag from!!! :) (Awww... I love it!!!)
Now that you have seen what is in my stroller bag, what's in yours?